A friend of mine recently introduced me to a concert concept that rocked my world. A concept fuelled solely by the love of listening to live music, with no bells or whistles. Just a couple of pals, gathered in a funky space, appreciating the artist grooving out in front of them. This is the kind of thing I thought only happened in indie films and hipster flats far too cool for me.
(Sourced from TimeOut)
The idea? Cut out all the unnecessary distractions and mood killers from normal concerts, and strip the show right down to its roots. A small room, intimate crowd, and wildly talented musicians.
The catch?
You don't know the time. Or the place. Or the artists. And have to enter into a lottery to receive tickets.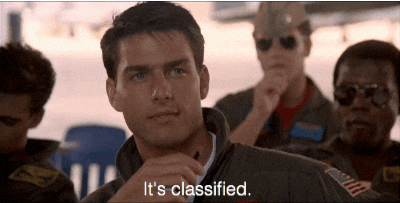 (Sourced from Giphy.com)
The company is called Sofar Sounds – an acronym for "songs from a room." It started over in London, England (where all fun music seems to stem from) in 2009, when three dudes named Rocky Start, Rafe Offer, and Dave Alexander were at a concert, and grew tired of the obnoxious conversations, glaring phones, and clanging of beer bottles. They decided to host their own little gig at Dave's flat, invited eight chums over, and listened to him play a couple songs right there in his living room. Word spread of the refreshing experience and more people showed up to the second gig. Soon after, Sofar expanded to major cities like Paris and New York, and by early 2017 it had reached over 300 cities worldwide.
"Quickly, what started as a hobby in London spread into a global community for artists and audiences to come together in unique and welcoming spaces – with an added element of surprise – to share, discover, create and, hopefully make a friend or find their new favorite band along the way."
(Sourced from Sofar Sounds)
So, here I was fully enthralled by the idea and eagerly applying for tickets online. I picked my city, gave my e-mail, and the rest was a waiting game. Shortly after, my same friend told me he in fact had been chosen for two tickets, and graciously offered to bring me along (thanks Nihal!).
This time around, Sofar was held at Friday Roots and Vibes on possibly the coldest day of the year. The tiny restaurant was warmed soon enough as people cozied into the room – we personally used a large wooden table as our seats for the afternoon. I found out that the docket is usually comprised of three different musicians, each playing about four songs. I had no idea what to expect, but man was I blown away.
First on the bill was Di Zhang, a wonderfully sweet soul who left jaws dropped. She played a traditional Chinese string instrument that's struck with bamboo sticks, but I never would have imagined the force and elegance it could produce. If Sofar's goal was to create a unique music experience I'd never forget, they started off strong.
* Official Sofar videos will be added when published*
Just when I thought my cultural palate had been sufficiently whet, on came Moneka Arabic Jazz. Yes. You read that right – a hybrid between the soulful tunes of a jazz band paired with traditional Middle Eastern instruments and Arabic lyrics. The band only formed this past November, bringing musical backgrounds spanning across six different countries, and possessing vastly different talents. Their set transitioned from jazz, to psychedelic rock, to blues, all accompanied by the flare and passion of the lead singer's crooning, Ahmed Moneka. The entire room was captivated, everyone beaming and bopping around.
To close the show, a hometown band named Afterfunk took the stage. Originally beginning as a funk experiment, they described themselves as a "modern jam-orchestra that will shake your heart in your chest and your butt on the dance floor," which pretty much summed it up for me. It's like the 70s had hidden this gem to bestow on us today, reminding everyone of how full and contagious funk can be – with a modern twist. If the first 11 seconds of this video doesn't prove this bands skills, I don't know what will.
(Cover of James Brown's "It's a Man's Man's Man's World" – but they have many originals with a new album coming out February!)
The evening left me feeling humbled and inspired. Above all, I felt grateful knowing that there is so much raw talent and determination stoking the coals, all of these musicians ready to be lit on fire at any moment. You never know what future music sensation you're going to see – some of Sofar's past shows have featured Leon Bridges, Bastille, Hozier, and Karen O from the Yeah Yeah Yeahs.
Sofar Sounds has successfully captured the innocence and magic of seeing a live performance, and fused it with the allure of a modern day music speakeasy. You've been invited to a secret community of thousands of artists, hosts, fans, travelers, and everyone in between. Check for your city, and experience intimate gigs all around the world.
Maybe I'll see you at the next one ✈
Much love,
Macauley

Featured image sourced from Tileyard